615-224-8251
If you suffer with ANY OF the Following Knee, Shoulder OR JOINT ConditionS:
MENISCUS TEAR
KNEE DEGENERATION
ACL OR PCL INJURY
CHONDROMALACIA
SHOULDER INJURIES
ROTATOR CUFF TEARS
SHOULDER DEGENERATION & ARTHRITIS
BURSITIS
HIP PAIN
FOOT PAIN
ELBOW TENDINITIS
WRIST PAIN
Learn more about how Regenerative Cell Therapy can help restore your health and help you live Pain-Free!
All of our regenerative medicine procedures are performed by our expertly trained medical staff, under direction of our oversight physician. Many times, we know that people want to try our treatments before they really commit their time and money. That's why we at the Dr. Gil Center for Back, Neck, and Chronic Pain Relief have come up with an offer that we think works for everyone!
JUST $39 you'll get a COMPLETE EXAMINATION INCLUDING X-RAYS AND A DETAILED EXPLANATION OF FINDINGS. This package together is normally worth $194 but because we want you to try us out, we're offering this at an extreme discount with a savings of $155!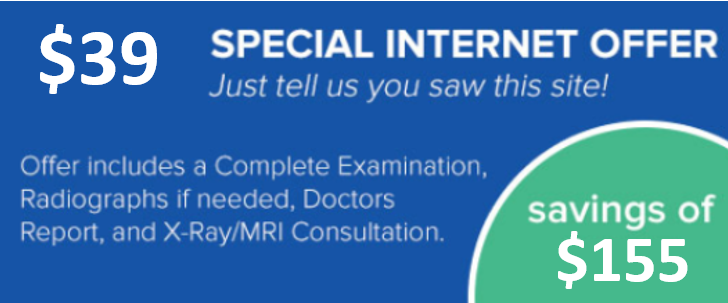 What is Stem Cell Therapy?
Stem Cell Therapy is a minimally invasive procedure. In our clinic , this involves injecting the effected area with mesenchymal stem cells from umbilical cord tissue, which contains literally millions of stem cells. Since administering medical services is outside the scope of chiropractic practice, our medical staff performs all of the regenerative medicine procedures.
Safe with little to no down time
The procedure is safe. In Fact, over 100,000 stem cell procedures have been performed in the US without one serious side effect. The injection procedure is not very painful and involves little to no down time. Patients can drive home on their own and resume their daily activities within one day in most cases